Tuesday, August 8
LEADERSHIP IN ENERGY AND ENVIRONMENTAL DESIGN (LEED) – DOWNTOWN GRAND RAPIDS WALKING TOUR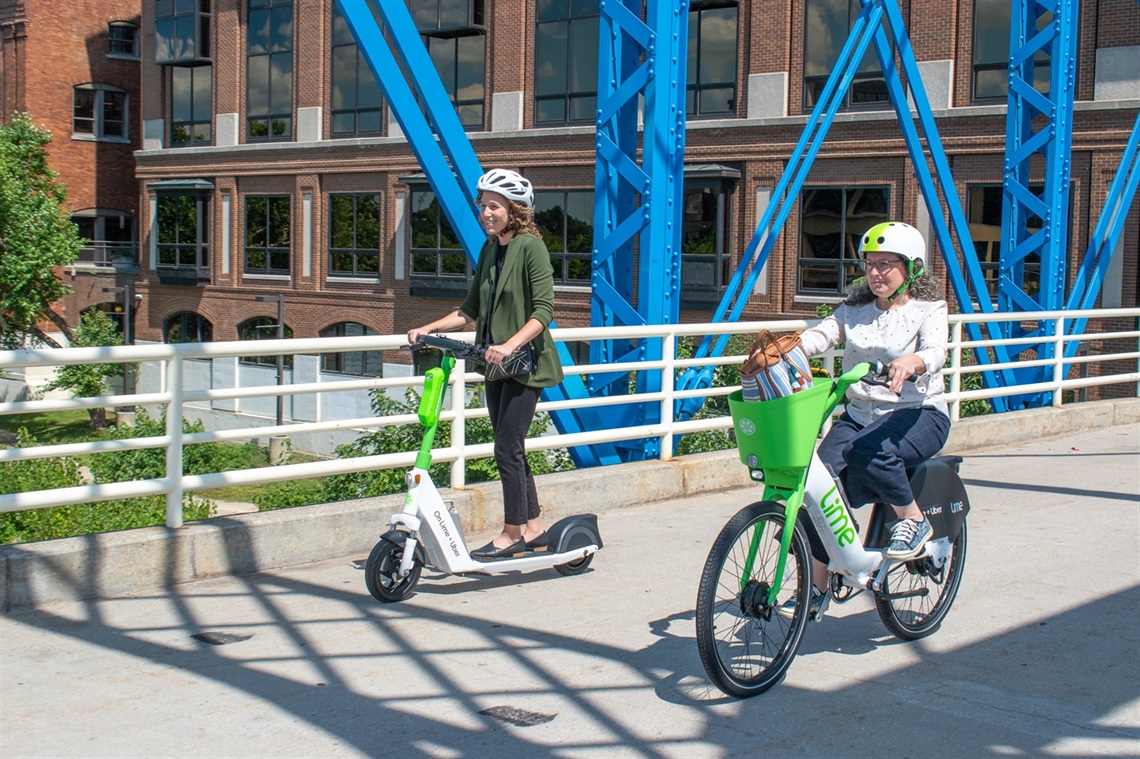 Join us for a walking tour that highlights local high performance buildings including LEED certified, EnergyStar certified, Michigan Battle of the Buildings winners, and other notable achievements in green building. This will include museums, historic preservation, public art, greenspace, and unique architecture.
See for yourself how Grand Rapids became one of the most sustainable mid-sized cities in the country, boasting many firsts in LEED achievements. This tour demonstrates the city's culture and commitment to high performance buildings and smart mobility options that drawdown carbon in Grand Rapids' built environment, increase marketability for property owners, and strengthen the greater community's vibrancy. This tour will also incorporate the option to utilize micro mobility via the city-owned E-bikes.
Host: E.H. Zero Partners, U.S. Green Building Council of West Michigan, City of Grand Rapids
Duration: 1.5 hours (approximate)
Time: This tour is scheduled from 1:15 – 2:45 p.m. and 3:00 – 4:30 p.m.
INTEGRATING HOUSING, ENERGY EFFICIENCY, AND TRANSIT FOR EQUITABLE DEVELOPMENT – BUS TOUR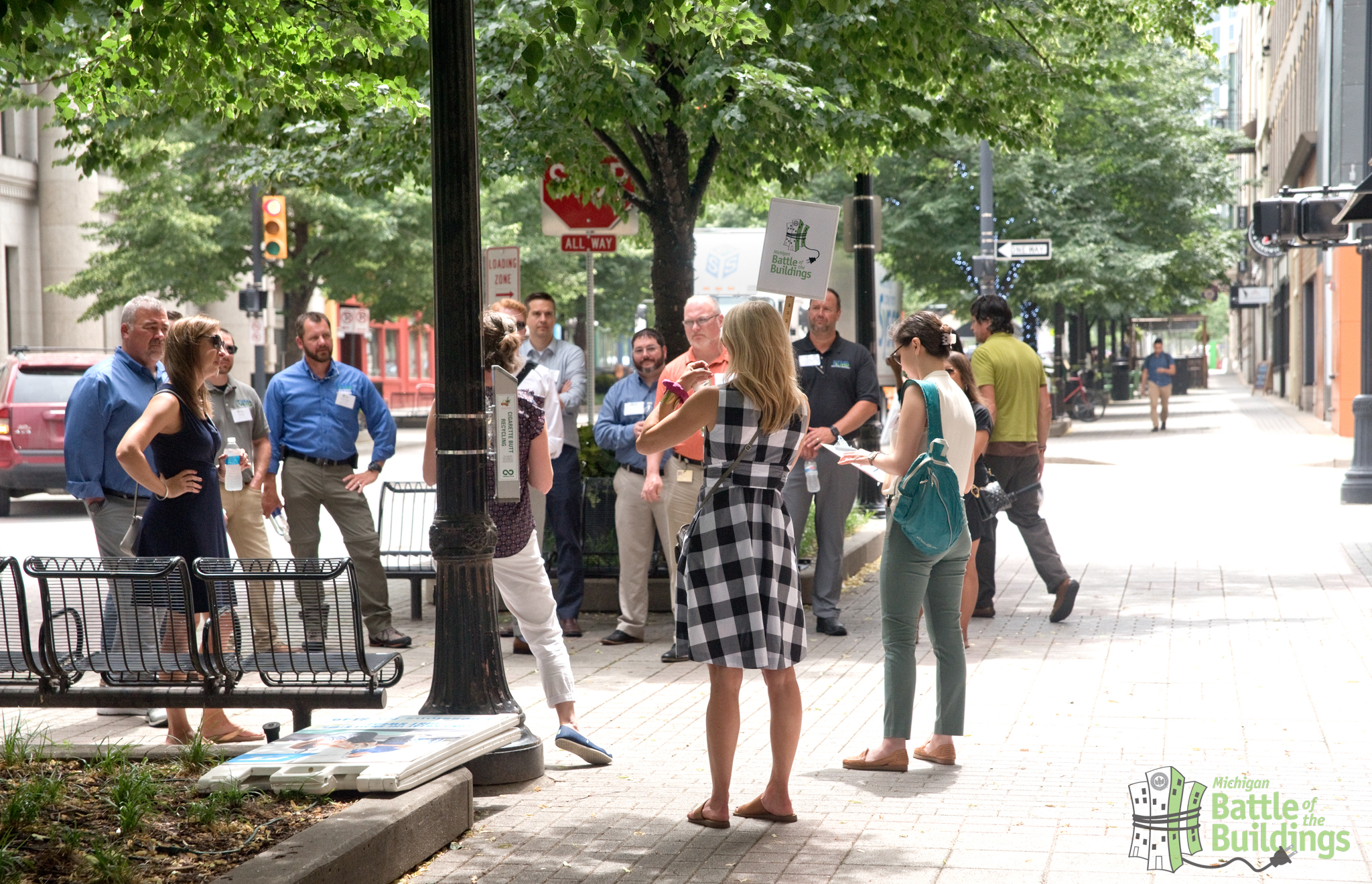 Join us for a bus tour highlighting energy excellence, placemaking, and equitable community planning, showcasing the landmark developments across the city. This tour will be accompanied by local community members to describe their site and each unique project along the route.
Host: E.H. Zero Partners, U.S. Green Building Council of West Michigan, City of Grand Rapids
Duration: 2 hours 15 minutes (approximate)
Time: This tour is scheduled from 1:15 – 3:30 p.m.
SWITCH DATA CENTER AND STEELCASE MANUFACTURING, INC. COMBINED TOUR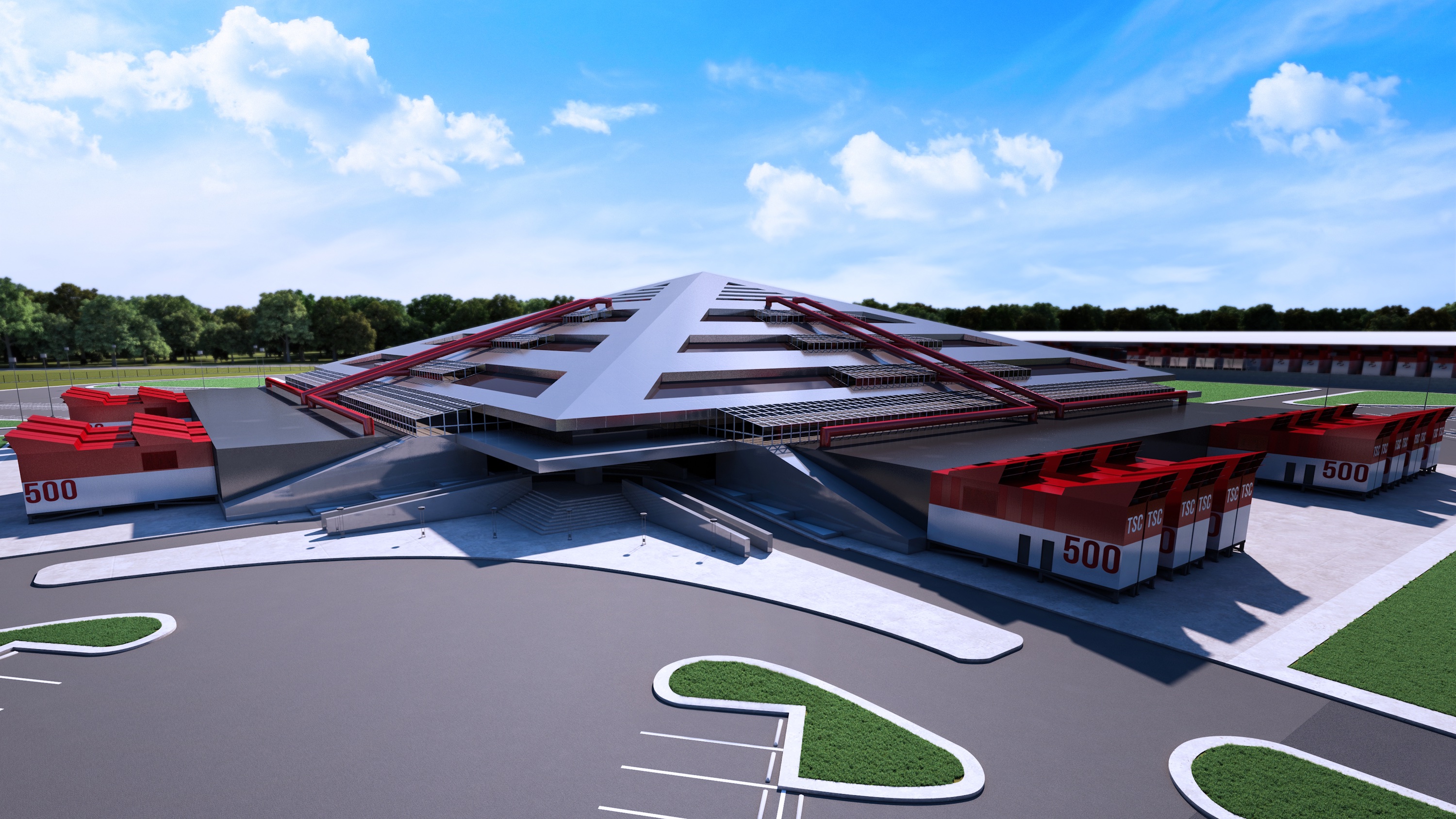 Intelligently designed, strategically located, and sustainable by design, the Switch data center is the largest data center campus in the eastern United States. Boasting an impressive 1.8 million square feet that is 100% powered by renewable energy and serving a market cap of $6.7 trillion, Switch provides efficient, cost-effective, and ecologically sound data storage services 24 hours a day, 365 days a year. You won't want to miss this visit to the iconic pyramid campus in Grand Rapids. This tour will also visit Steelcase Manufacturing, Inc. headquarters, showcasing excellence in furniture design and a sustainable campus, facilitated by experts in corporate sustainability and energy markets.
Host: Switch and Steelcase
Duration: 3.5 hours (approximate)
Time: This tour is scheduled from 1:15 – 4:45 p.m.
Additional information: A Photo ID is required and concealed weapons must be disclosed.
WATER RESOURCE FACILITY AND BIODIGESTER
This is a unique combination tour of Grand Rapids' wastewater recovery facility and biodigester. This tour will showcase two combined heat and power (CHP) turbines used to produce hot water and in turn used to maintain the biodigester temperature to approximately 98 degrees. The biodigester process generates biogas, which is converted to Renewable Natural Gas or RNG. The site also includes a RNG cleaning and compression station. The tour will show its 3 digester tanks that can each hold 4.2 million gallons combined; that's equivalent to 6 Olympic sized swimming pools! Participants will take CNG-fueled buses to and from the site.
Host: Grand Rapids Environmental Services Department
Duration: 2.5 hours (approximate)
Time: 1:15 – 4:00 p.m.
Additional information: Closed toe shoes are required. Some parts of this tour are not ADA accessible.
HOLLAND ENERGY PARK
Holland BPW operates Holland Energy Park (HEP), a unique municipally operated electric power utility. The HEP provides a sustainable and long-term energy source and educational hub. It is the first facility of its kind to receive the prestigious ENVISION Platinum ranking from the Institute for Sustainable Infrastructure. This tour will showcase the Visitor Center with interactive exhibits along with a behind-the-scenes plant floor tour of the combined cycle natural gas facility.
This tour will make a brief stop at Holland's famous Big Red Lighthouse situated on Lake Michigan.
Host: Holland Board of Public Works
Duration: 3.5 hours (approximate)
Time: This tour will depart at 1:15 p.m. and will return before 5:00 p.m.
Please note the following safety requirements when registering for this tour:
Closed toe shoes are required.
The Visitor Center is ADA accessible; the plant floor tour is not ADA accessible.
Visitors who use electronic medical devices are restricted from participating in plant floor tours. Some plant equipment produces electric and magnetic fields that may affect medically implanted devices, such as pacemakers.
WORKSHOP: NUTS AND BOLTS OF EMERGENCY PREPAREDNESS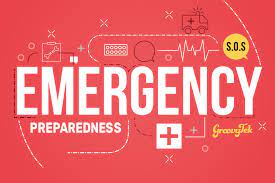 Three foundational sessions to better understand the nuts and bolts of emergency preparedness.
1) Day in the Life of Emergency Personnel – Moderator sets scenario of a major storm with a significant number of outages. Asks participants to explain how their agency prepares for and responds to such a scenario, with additional details on information needs, unanticipated/unexpected impacts, and assistance that may be required.
2) ICS for Dummies – A high level (executive) presentation on the ins and outs of the Incident Command System (ICS). What is ICS? Why is it used? How does it improve response? What are signs of a properly functioning ICS response? Who should be trained in ICS?
3) Petroleum Shortage Response Planning and Coordination – Discussion of petroleum planning from the federal, state, and industry level. Highlight importance of state and regional coordination during petroleum emergencies as well as critical interdependencies for other sectors.
Host: Michigan Public Service Commission (JW Marriott)
Duration: 1-3 hours. Each topic is designed for approximately 1 hour. Participants may attend one or more of the three sessions.
Time: 1:00 – 4:00 p.m.
Continuing Education Credits may apply.