Annual Conference Meeting
GRAND VISION: PAST, PRESENT, FUTURE
August 6-9, 2023
Th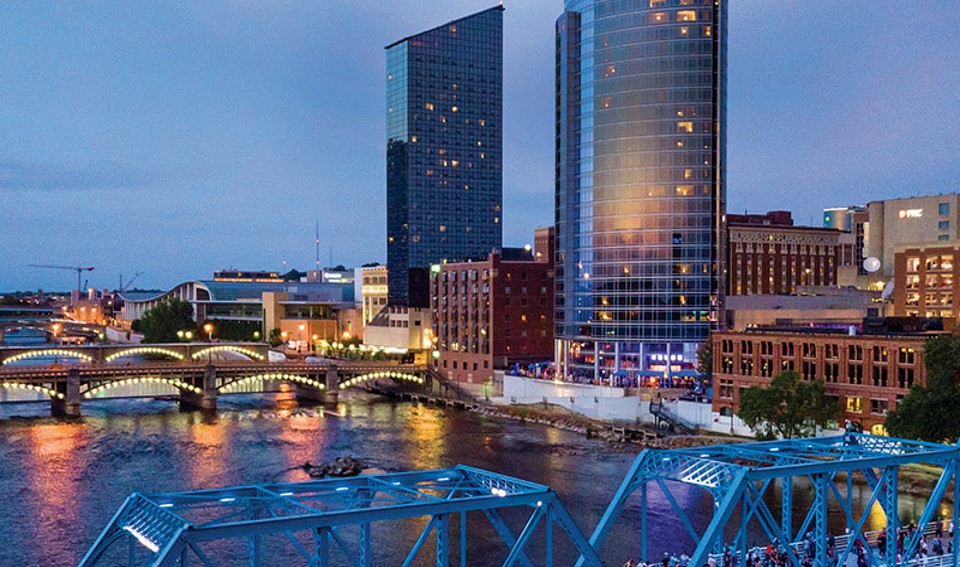 e MARC Annual Conference Meeting will be held in beautiful Downtown Grand Rapids, Michigan from August 6th through 9th.  Looking at the past and responding to the COVID-19 pandemic and challenges of climate change in the present, we are at pivotal moment in shaping the future of the energy and water industry and the role of regulation and regulators.  We must address our present needs while looking to a changing landscape on the horizon. We have already begun to see unprecedented investments from the recently enacted Infrastructure Investments and Jobs Act which will provide much-needed funding into our grid, pipelines, and other critical infrastructure.
ONLINE REGISTRATION (Opening April 1, 2023)

Registration Details

Who's Planning to Attend

Speakers

Printable Agenda

Receptions

Site Visits

Sponsors

Guest Day Program
Social Media
Follow us on Twitter for news and updates about the Conference.
@MARCRegulatory
General Questions
If you have any questions about the Conference or interest in volunteering, please contact MARC 2023 Conference Staff at marcannualmeeting@gmail.com.
Sponsorships Opportunities 
If you are interested in partnering with MARC, please reach out to Amy Rittenhouse at marcannualmeeting@gmail.com for more details on sponsorship levels and associated benefits.
Panel Presentation Materials
---
.